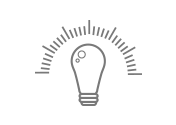 Building and Energy Management
Operation, Maintenance & Audit Services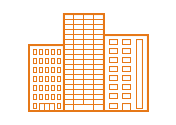 Defense & Homeland Security
BIG BROTHERS ENGINEERING SOLUTIONS
Big Brother Security Solutions has expanded our business model from a CCTV reseller to distribution of supplies and customization Solution for Security services.
Quality is our utmost priority, therefore we carry products from reputable brands like Dahua, HIKvision, Panasonic, Honeywell, Sony and Bosch.
---
As a Reseller, Big Brothers Security Solutions offers
CCTV Systems  
Our range of systems includes HD CCTV, IP CCTV, Digital Video Recorder ( DVR ), Network Video Recroder ( NVR ).
Door Access Control Systems
Big Brothers provides card reader access systems, biometric door access control systems.Our card reader access control systems are compatible with RFID , Mifare , HID formats and even newer technology like the SSID format which Malaysia government agencies are using as well.Biometric systems include face recognition access control system, fingerprint access control system, time attendance system integration.
Time Attendance System
Big Brothers products can support different requirements such as checking punctuality and overtime working hours of employees.
Intrusion Detection System (IDS) / Intrusion Alarm System  
Paradox Alarm & Blueguard our main brand in intrusion alarm system.
PABX Telephone System
Flexible expansion system with easy programming to satisfy demands even with the most sophisticated users.
---
As a distributor, Big Brother Security Solutions offers
CCTV Cameras
 Analog CCTV , HD CCTV , IP CCTV from ZK Teko & DaHua are the brands we distribute with advantages over others.
CCTV Accessories
Big Brothers Security deals with multiple items and equipment with the likes of video balun convertors, power supplies, Dlink network switches, Western Digital HDD.
Door Access Control Systems 
With our direct factory contacts , we are bringing the card access system and biometric access system with the most competitive prices with the best quality to our clients.
---
As a customization solution provider, Big Brother Security Solutions offers

Customized Solutions
In this segment of our business, Big Brother uses out of the box yet simple ideas to cater to the special requirement of our clients. New technologies are also incorporated into our solutions thus creating the ideal solution for our customer.
Range of products which we customized includes, HD CCTV system, IP CCTV system, Biometric Door access control system , Card Door Access Control System, Intrusion Alarm system.
---
Big Brothers Security Solutions is always seeking improvement and innovation to provide our customers with the good quality products.
Feel free to contact us at +6018 960 1443 or email us at sales@bigbrothers.com.my for a further discussion with our friendly sales team.
Reliable Renovation Service Provider.
We are a renovation company that offers a wide range of renovation and interior design services. Our services are commercial, industrial and residential oriented.
One-Stop Solution Provider.
We are a one stop solution contractor and we are committed to ensuring that your property is customised to fit your theme and requirements.
Our services includes:
Retail Shop Renovation
Factory Renovation
Warehouse Renovation
Restaurant Renovation
Car Showroom / Service Centre Renovation
Office Renovation
Other Renovation
Flooring Solution
Partition/False Ceiling Service
Electrical Service
Painting Service
Carpentry Service
Plumbing Service